STUDIO HIRE
professional
green screen studio
for video production & virtual events
WHAT'S INCLUDED
Fully Equipped Studio
2 green screen studios are available for hire.
Experienced Crew
Professional crew and a camera operator, sound operator and autocue operator.
Backup Generator
Uninterruptible Power Supply (UPS) with backup generator to ensure smooth operation all day.
High-Speed Internet
Internet speed of 1 Gbps to maximise productivity during your studio time.
Flexible Office Space
Use of our facilities grants you access to a full kitchen, make-up/ change room and office space.
Fully equipped green screen studios in Sandton, Johannesburg
The following optional extras are available for your booking at an additional charge. Please contact our team to make use of any of the below:
Broadcast / vmix + operator
Additional office space (for up to 10 people)
Makeup artist
Hopin access – $5 per user

Standard Hopin generic design

Fresh paint/ studio paint colour changes on request (additional charges apply)
Additional furniture hire on request
Design, animation, post production and event production support
Catering options available
TRUSTED BY
Our recent virtual event hosted at Mann Made's studio was absolutely flawless!
When I work with Mann Made, I think of the word abundance. This is evident in the multiple back up plans, redundancy plans, extra staffing, quality equipment and additional resources. I highly recommend Mann Made!"
FLOOR PLAN
FAQs
What happens if I run over time and have not yet finished using the space when my booking time ends?

Subject to availability, the studio space and crew members will remain at your disposal at an additional charge.

What is your cancellation policy?

Cancellation up until 7 days before your booking is free of charge and will not incur any penalty.

Cancellation within the 7 day period leading up to your booking will incur a cancellation fee of 50% of the total amount paid for the booking.

How many crew members will be available to me? Can I bring my own crew?

No outside crew members will be permitted. Our highly skilled and experienced crew members are well trained to operate all Mann Made equipment. Professional crew included in your standard hire are 1 camera operator, 1 sound operator and 1 autocue operator. Additional crew hire is available at an additional charge.

Can I get a discount if I do not need certain elements included in the standard pricing?

No discounts will be granted as we work on a standard fee for each studio.

What happens if I need to move my booking?

All booking shifts are subject to studio availability. Bookings can be shifted to a different date or time slot free of charge up until 7 days before your booking. Moving a booking within 7 days before the original slot will incur a 20% move charge.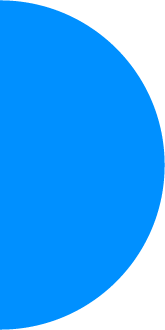 Got a project in mind? We'd love to hear more about it!
Address
34 Bowling Avenue
Wendywood
Sandton
Johannesburg
South Africa