OUR SERVICES
Video Production
Concepts, scripts, storyboards,
scouting and post production services to bring you next level content.
Let us help you captivate your audience by telling your story with heart.
Need some creative inspiration, put our team to the test and submit your brief.
SUBMIT A BRIEF
Brief: Jack Ma Foundation's ABH has created a platform for African entrepreneurs from across the continent to receive mentorship and funding through its model. Of the 21 000 applications that were submitted, only 20 made it through to the semi-final round. Eventually, 10 heroes pitched their ideas to be selected for their share of $1.5 million in Kigali, Rwanda. Mann Made was tasked with delivering a cutting-edge documentary-style video featuring contestants, entrepreneurs, judges, and organisers, to delve deeper into what it takes to become one of Africa's business heroes and inspire the next generation of African entrepreneurs.
The Mann Made team travelled to Kigali, Rwanda to film important conversations between various participants and stakeholders in the 2022 semi-finals and top 10 heroes gathering. We also organised the gala dinner event at which the top 10 winners were announced, the moment which formed the grand finale of the documentary video. Mann Made compiled all the footage shot of Kigali and the gathering into a professionally edited, inspiring video to be shared across ABH's various platforms.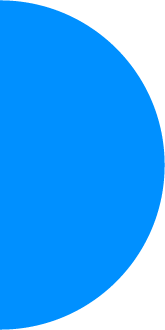 Mann Made launched Exponential Africa on behalf of SingularityU South Africa with the aim of empowering a global community with the mindset, skillset, and network to create an abundant future.
Over the past 4 years, we created various video content that showcases thought leadership and innovation for the SUSA website and Exponential Africa YouTube channel. We have also facilitated multiple live streams to get the latest tech news and help educate students in South Africa, and promote important conversations around exponential technologies (AI, Robotics, Biotech, IoT, 3d Printing, Virtual Reality etc.) and global grand challenge topics (education, water, governance, food, energy, etc.).
Standard Bank trusted Mann Made to pull off their first ever virtual "Standard Bank Economy Roadshow," an annual event hosted by their Chief Economist and his research team, covering the global, pan-African and South African economic and political outlook for the year ahead.
This project is one of their flagship events and is highly valued by their business clientele, making it an important one in terms of maintaining their position as industry thought leaders. As such, they needed an experienced and highly professional supplier to manage the creative and event concept, presentation production, as well as hosting and management of the online events – enter Mann Made.
Brief: Amrod tasked Mann Made to deliver an emotive and informative corporate video exploring their business and showing their existing and potential customers exactly why they are the largest importer and brander of corporate clothing, corporate gifts, promotional gifts, promotional clothing and headwear on the African continent.
Mann Made created a powerful, touching corporate video for Amrod, doing justice to their incredible story over the past two decades. We shot and edited all footage ourselves, including that of the factory floor, their offices, and interviews with both Amrod leadership and customers alike. We showcased Amrod's business model, their origin story, and their deep passion for the work that their 1300 employees do for their enormous customer base every day.
Brief: Chevrah Kadisha Johannesburg is the largest Jewish welfare organisation in the Southern Hemisphere. They required a marketing video that encompasses the incredible range of work they do in the community, but in a short, emotionally resonant way. Since they offer an immense range of services, this was quite a complex task to pull off coherently.
Starting from the brief received, team Mann Made quickly landed on the idea of doing something evocative – a kind of tone-poem of Chevrah Kadisha's services and sacrifice. We went on to script and craft a touching and uplifting short film that showcases the organisation's personal ties to the community they serve, while showcasing the broad spectrum of welfare work it does on a daily basis.
Brief: 14-year-old boy Hugo Paluch sadly passed away in 2017 after an accident at his school. Throughout his life, Hugo was known as "someone who saw the unseen and noticed the unnoticed." He was especially passionate about helping and improving the lives of poor South Africans who collect garbage for recycling. After his passing, his loved ones continued this mission in his honor, naming the initiative Hugo's Greenhood.
Mann Made crafted an incredibly heart-warming 7-minute video, telling the story of this incredible young man throughout his 14 years on earth. Various interviews were conducted with his family, schoolmates and other community members who bore witness to his efforts to touch the lives of others. This video serves to highlight Hugo's life and legacy, and was produced for Hugo's Greenhood in remembrance of him.
Brief: When world-renowned fine artist Norman Catherine made his debut in the metaverse, Mann Made was tasked to tell the story of this pioneering creative's career leading up to his entry into the NFT space alongside Africarare, the continent's first ever metaverse.
The Mann Made team visited him in his eclectic studio and spent a day talking about his life, his career, and the importance of embracing change and innovation. In exploring his new work with africarare, Norman Catherine also tells the story of some similar work he did with his favourite artist, Walter Batiss for the Fook Island alternative reality project. Mann Made shot and edited all footage into an interesting and impactful promo video for Catherine's creative partnership with Africarare.
get in touch
Got a project in mind?
We'd love to hear more about it!